March 6, 2023 3:00 am
Real Estate Market Update
Updated March 6, 2023
With higher interest rates we have seen an expected uptick in available inventory in Pierce County:
However, we are still seeing strong demand from buyers. Presently, we have just 1.2 months inventory of homes for sale – still a strong seller's market. That would need to get up above 4 months for us to get into a buyer's market.
Median sales price fell a bit last month, but I think we'll see that turn around in March. Buyers seem to be growing used to higher interest rates.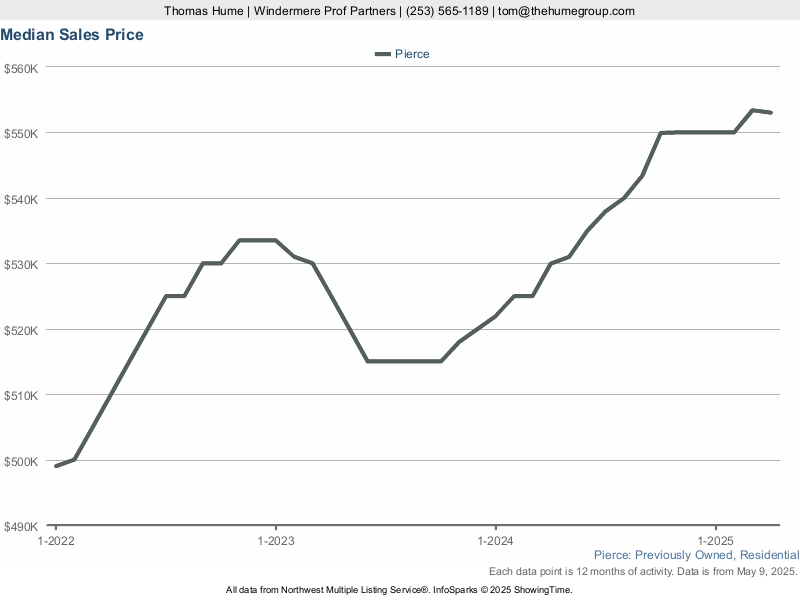 Homes are spending an average of 25 days on market which is much longer than a year ago, but far below typical over the long term.