February 9, 2021 1:30 am
Real Estate Market Update
Updated Feb 9, 2021
Every time I think the market is as crazy as it could get, it gets crazier.
A friend asked to view a north Tacoma home listing recently. It had just hit the market. We tried to schedule a time, but there were zero openings. That was a career first. Showings were booked solid in 15 minute increments across days. We decided not to pursue it further for a few reasons. It looked like it would be overly competitive for the condition it was in and the work that would be needed to make it livable. Also, the listing agent told us that a financed offer would not be considered. Our client would have wanted a mortgage so he passed. Listed at $250,000 the property received 35 offers and the seller accepted a cash offer at $410,000 with no inspection contingency. That is 64% over asking price.
At the time of this writing there are 17 homes for sale in north Tacoma and 52 pending sales. We have just over one half of one month worth of inventory based on sales occurring in the past 30 days.
Values continue to rise sharply; 14% year over year.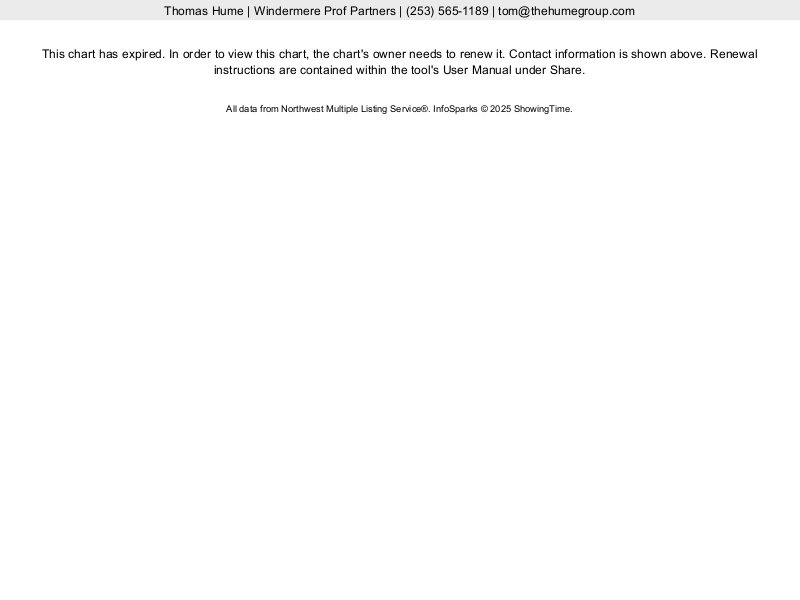 Here is the number of month's supply of homes in Pierce County. 🙁